"Running Scared: The Most Terrifying Tale Ever Told." In the tradition of classic horror flicks and monster movies, we want the freakiest, flashiest fiction you can come up with. Make us scream! Fiction up to 15,000 words is accepted. Receive the most votes to bump your story into the top 10%, from which the winners will be chosen by Inkitt's guest judges. Review others' stories for a chance at an Amazon gift voucher! (Note: Submissions can only be posted from a computer)
Authors retain all rights to work submitted to the contest.
Multiple entries are allowed, but each individual participant may win only one prize.
Entries submitted to the "Darkest Place" contest are not eligible for submission in the "Running Scared" competition.
Prizes can be shipped only to the United States, Canada, countries in the EU, and Australia.
The review winner will be chosen at random from all reviews given on "Running Scared" contest entries. There is no limit to the number of reviews that can be written. Every review counts as a ticket in the reviewer raffle.
There is no age requirement for participation.
Inkitt staff are not eligible to receive prizes, or be chosen as winners.
Judges
J.D. Horn

Armand Rosamilia
J. Thorn
Prizes for Winners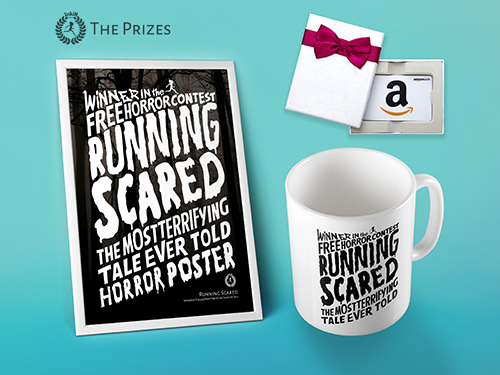 1st Place
$25 Amazon gift card, customized movie poster (and high-resolution .pdf file) spotlighting the winner's story, Inkitt custom mug, custom cover design for the Inkitt story of their choice (created by Inkitt's designer).
2nd Place
$20 Amazon gift card, Inkitt custom mug.
3rd Place
$10 Amazon gift card, Inkitt custom mug.
Reviewer Raffle
A random reviewer will also receive a $15 Amazon gift card.